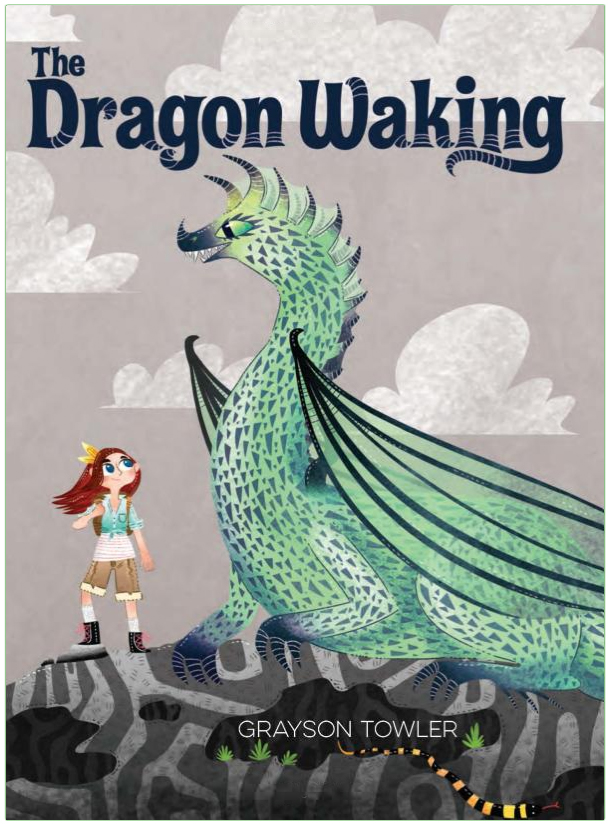 Praise for The Dragon Waking


"This fast-paced, imaginative fantasy adventure will appeal to Percy Jackson fans, who will likely demand a sequel. VERDICT: A strong choice for middle grade fantasy collections."
--School Library Journal

"This is a middle grade novel that might become your boy or girl's favorite, a book they read again and again because they fall in love with the characters and the story. I highly recommend this novel. Buy it, read it, and pass it on to your kids!"
--Bonnie Ramthun, author of The Torin Sinclair Mysteries and Earthquake Games

"I highly recommend The Dragon Waking, an utterly charming middle-grade fantasy. From the first line, 'That's a dragon!' readers know they're in for a fun adventure."
--Lesley L. Smith, author of The Quantum Cop Series and Kat Cubed
Bonus Short Story for
The Dragon Waking
Available Now!

Dinosaurs are running rampant in Las Vegas! Follow Clay and Mrs. Jersey on an exciting adventure in "Escape from Lost World."

Learn how you can receive this bonus story!
Thirteen-year-old Rose Gallagher has always been an outsider. Instead of hanging out with the other kids at school, she prefers spending time searching for interesting rocks in the desert or drawing dragons in her sketchbook. The bullies in her class have taken notice and tease her for being weird. Rose could use a fierce friend.

Then Rose makes a startling find on a rock hunt--a dragon! And not just any dragon. A shape-shifting one that can take on Rose's appearance like they are long-lost cousins. Now Rose has a friend that can perform magic and fly her away from the goons that bother her. At first it feels like a dream come true. But the more Rose gets to know her new friend, Jade, the more dangerous her life becomes.

The bullies in Rose's classroom suddenly don't seem as scary when she finds herself in the middle of a dragon conflict that's been brewing for sixty-five million years. Rose and Jade must find a way to overcome their enemy. Can they stop a full-out war?



Read a Free Sample Chapter



Published by Albert Whitman & Co.
Available at retailers everywhere, including: